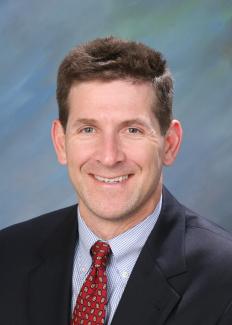 Michael K. Harnett
Experience
Michael Harnett possesses over twenty years extensive financial industry experience, which includes investment banking, research, private banking and investment management with premier New York and West Coast firms. His primary focus is financial analyses, due diligence and valuation of public companies to uncover attractive long-term investment opportunities.
Mr. Harnett began his private-sector career at Donaldson, Lufkin & Jenrette (DLJ) investment banking in New York.  He later worked at Robertson Stephens and JMP Securities investment banking in San Francisco, and the Merrill Lynch Private Banking and Investment Group in Southern California.  Michael founded San Diego-based Harnett Investment Advisers in 2008.  During his career, Mr. Harnett has performed thousands of complex financial analyses, asset valuations, deal structuring, and company and industry research in high-profile financial transactions for public and private companies.
Some examples of his past assignments include:  work on the $1 billion acquisition of Sealand assets by Maersk Shipping; the $300 million KKR-sponsored leveraged re-financing of the Evenflo and Spalding Companies; and raising $250 million of private debt capital for Marcal Paper Co.
Prior to entering the private sector, Mr. Harnett served on active duty in the U.S. Navy and is a veteran of the first Gulf War.  Michael served as Communications Officer and Electronics Officer on the guided missile cruiser USS Normandy during Operation Desert Storm, and as a staff member for the Navy's then senior admiral, Admiral Carlisle Trost, Chief of Naval Operations.
After leaving active duty, Michael served as a legislative aide for U.S. Senator Joseph Lieberman, and at the White House on a special project for the White House Chief of Staff overseen by the Office of Management and Budget (OMB).
Professional Licenses and Affiliations
Mr. Harnett is a member of the CFA Institute, and holds FINRA Series 7 and Series 66 Securities Licenses.
Education
Mr. Harnett received an M.B.A. from Harvard Business School (1996), and a B.S. with distinction from the U.S. Naval Academy (1989).  At the Naval Academy, Michael held the third highest leadership position among its 4,500 Midshipmen and graduated in the top two-percent of his class.
Community Involvement
Mr. Harnett formerly served on the boards of Kids Included Together, a non-profit assisting children with disabilities; Congregation Beth Israel (San Diego); and the Harvard Business School Club of San Diego.  Michael has also served on the Finance Committee of the Jewish Federation of San Diego, and the Advisory Council of La Cuna, a non-profit serving Latino foster children.
Personal
Mr. Harnett lives in Carlsbad, California with his son and adopted dog.  Outside investment management, Michael most enjoys spending time with his son; exercising outdoors—running, hiking and swimming—and reading history and foreign affairs.