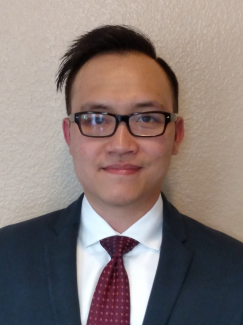 Duc M. Nguyen
Experience
Duc Nguyen has significant experience in finance and project management in the United States and Vietnam.
Mr. Nguyen worked at the Hydraulic Project Investment Management Company (Board 9) in 2012, a company wholly owned by the government of Vietnam.  Duc chose to forego a promising career in Vietnam to pursue graduate studies in the United States.  While in graduate school at Cal State San Bernardino (CSUSB), Duc worked as an assistant to one of the Associate Deans and other professors at the University.
Duc began working at Harnett Investment Advisers in 2016.  His responsibilities include assisting the portfolio manager with research and analyses of investment opportunities, including industry sectors and financial markets.  In addition, Duc also assists with financial planning assignments for clients, and administrative tasks.
Professional Licenses and Affiliations
Mr. Nguyen holds a FINRA Series 65 Securities License and is a CFA Level III Candidate.
Education
Duc received an M.B.A from California State University, San Bernardino, and a bachelor degree from Lotus University, Vietnam in Finance and Banking.  Prior to entering university, Duc was honored by the President of Vietnam for his outstanding performance on the national university entrance exam.
Personal
Duc lives in San Diego with his fiancé and adopted dog.  Duc enjoys soccer, running, swimming, and reading about political and national security affairs.
Favorite Quotes
"Rule number one:  Never lose money.  Rule number two:  Never forget rule number one." – Warren Buffet.
"Nearly all men can stand adversity, but if you want to test a man's character, give him power." – Abraham Lincoln.